Holiday Food 2023
Family Tree clients are provided with November holiday meals. To prepare a meal tote for a family, please use the information below to gather items. We request a $25 gift card to allow families to choose their own main course (turkey or another option), and all tote items should be shelf stable.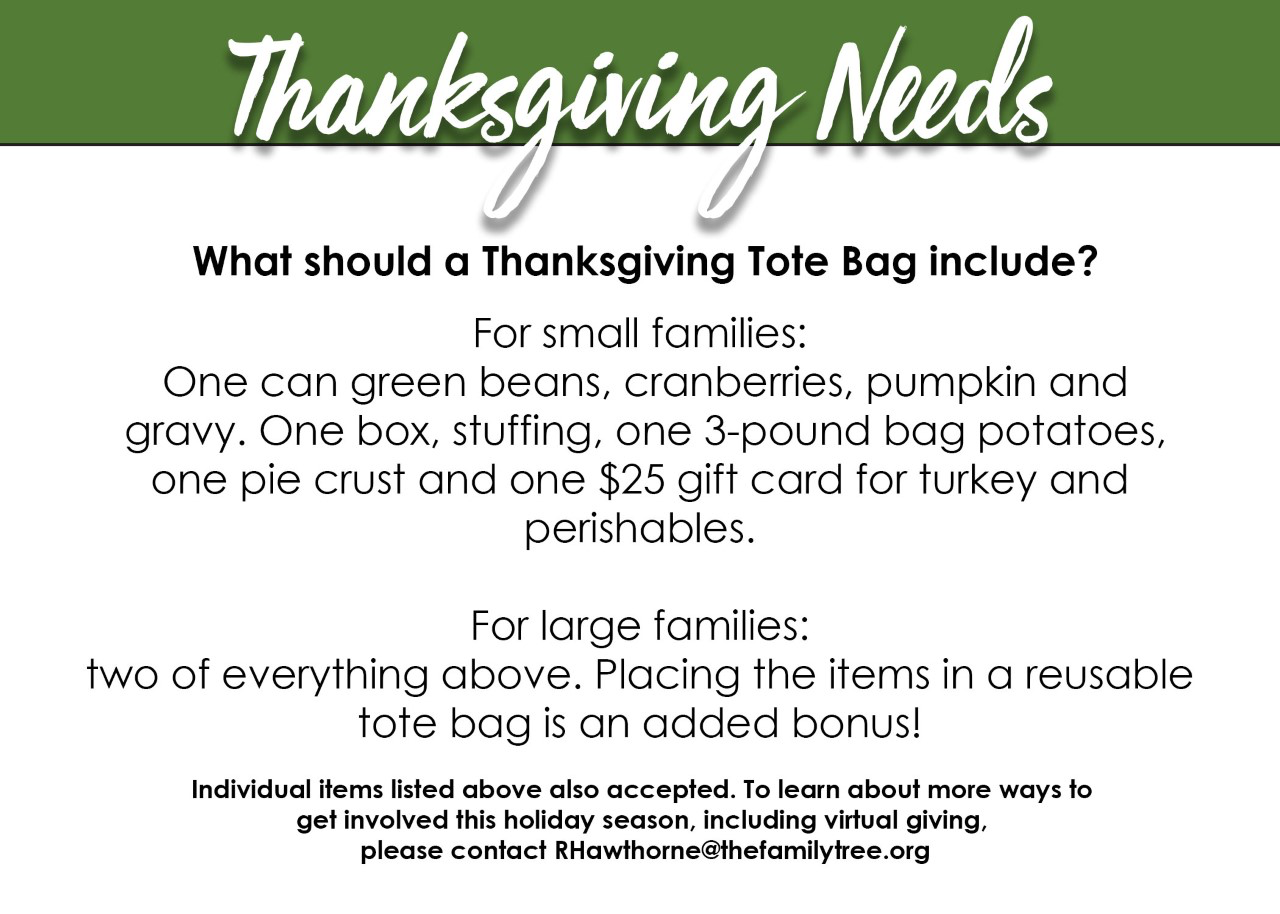 Thanksgiving totes can be dropped off at 5892 West 44th Avenue in Wheat Ridge on the following dates:
Thursday, November 17 between 8:00 and 2:00
Friday, November 18 between 8:00 and 2:00
Monday, November 21 between 11:00 and 7:00

PROVIDING FOOD FOR FAMILIES
We support our families throughout the season with shelf-stable pantry items. Please reach out to Cindy Gillings for more information on food drives. 
If you are interested in preparing a meal at one of our residential programs, please reach out to Rebekah Hawthorne for more details and to arrange a date. Cook-a-Meals cannot be scheduled on 11/24, 12/24 or 12/25. Please reach out if you are interested in providing a catered meal at one of our residential programs on one of these dates.