Treasure Trunk Community Thrift Store
Family Tree Treasure Trunk provides a special retail experience for both the general public and Family Tree clients. Donated goods directly support individuals and families in Family Tree programs preparing for a new start by providing essential items including clothing, household items, toys, tools, and much more.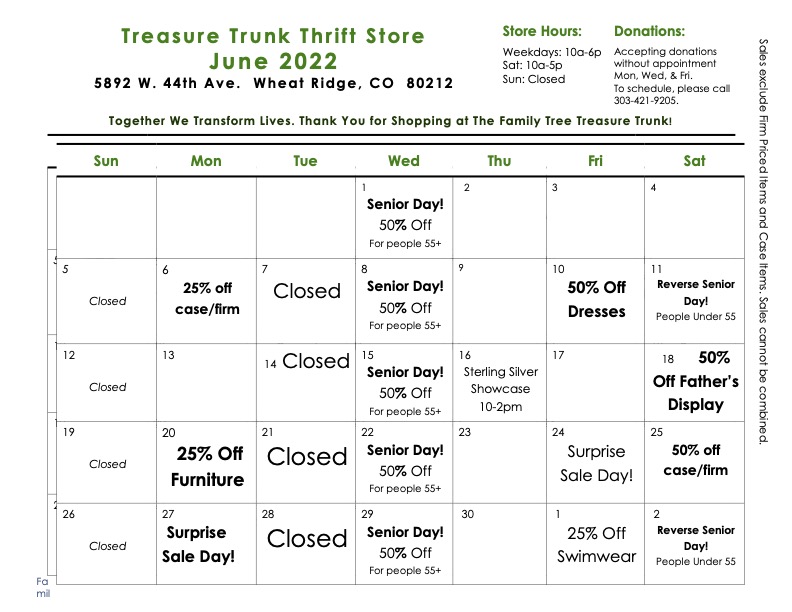 Let Us Know What You Think
Did you recently visit Treasure Trunk Community Thrift? Let us know what you think! Take two minutes to complete this survey.