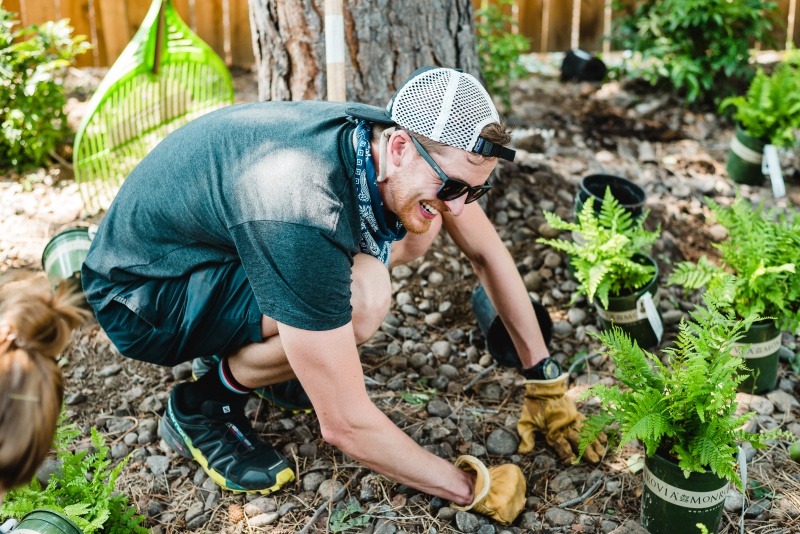 Happy National Volunteer Appreciation Week! From April 7-13, 2019, Family Tree is thrilled to recognize and honor all of the volunteers that have made our programs possible over the past year.
National Volunteer Week, powered by Points of Light, is an opportunity for all nonprofits across the nation to celebrate the impact of volunteer service. Established in 1974, this celebration continues to grow and Family Tree is proud to join in honoring the volunteers that make an impact on our programs and the individuals and families we serve.
Family Tree is fortunate to have hundreds of volunteers who assist in achieving our mission through facility improvements, holiday and donation drives, professional boards and committees, Treasure Trunk Community Thrift Store support and program support. The value of this support is more than half a million dollars for Family Tree each year.
Volunteer support is critical to our work in ending child abuse, domestic violence and homelessness. We could not serve the seven-county Denver metro area without you. Thank you to everyone who shared your time, talent, voice and support to make Family Tree's programs possible.
Approximately 1 in 4 Americans volunteer their time to charitable causes because of the benefits it provides organizations and the personal joy it provides. If you would like to become a Family Tree volunteer, contact Erika at enelson@thefamilytree.org to learn more and get started. Or visit https://www.thefamilytree.org/explore-various-volunteer-and-internship-opportunities-family-tree.
Topics