Celebration of Achievement, May 6 2021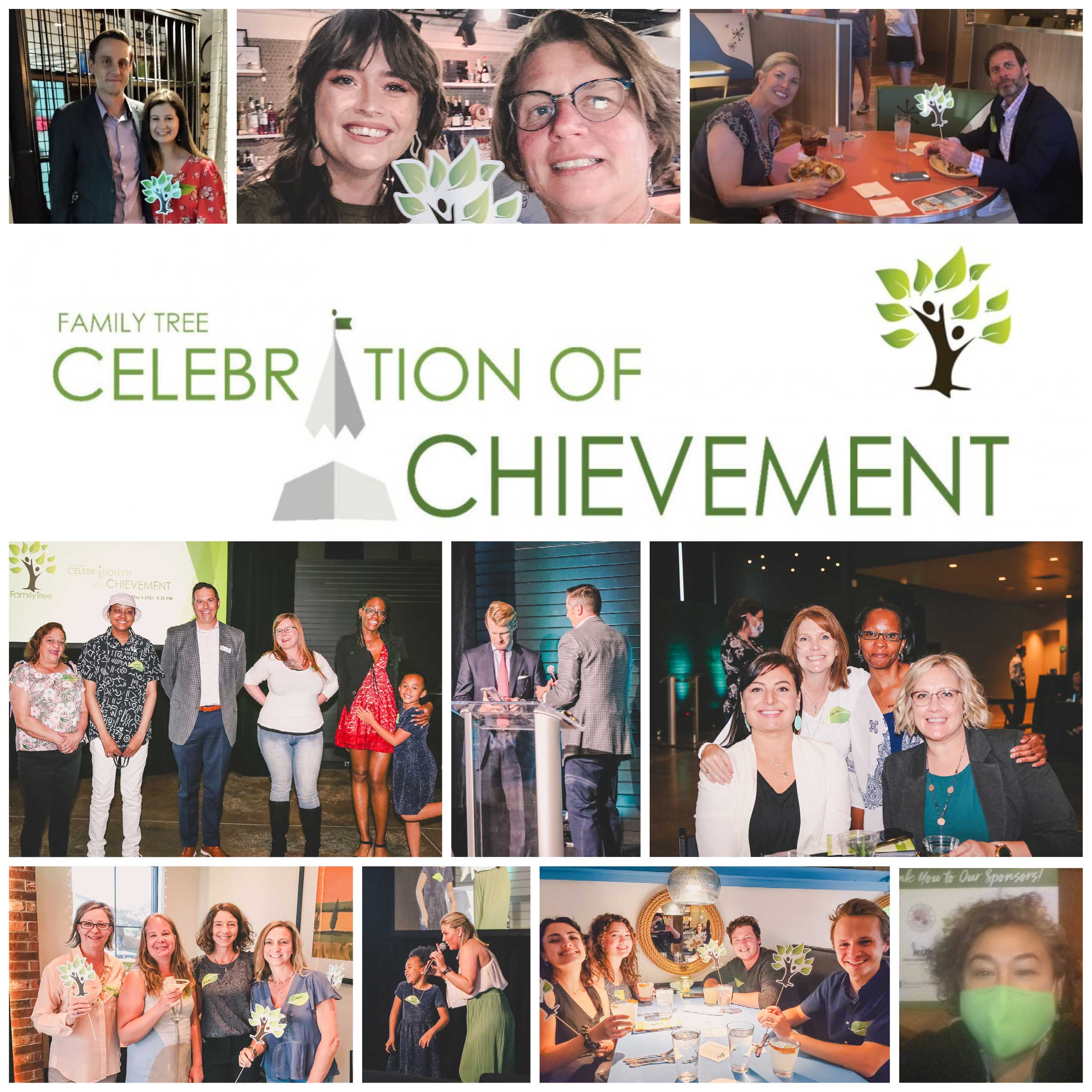 For more than forty years, Family Tree has provided innovative, life-changing services designed to end child abuse, domestic violence and homelessness. For 28 years, the annual Celebration of Achievement has recognized former Family Tree clients that were empowered to discover their own strengths to create lasting, positive change. We honor these "Celebrants" for their extraordinary achievements. As our biggest annual fundraiser, this event supports vital programs and services for individuals and families right here in the Denver metro area.
This year COA 2021 welcomed guests to enjoy the evening in one of two ways: socially-restricted happy hour gathering of 15-50 people at one of our many restaurant partners across the Denver metro area, or individually from their home or office. The event featured a program about Family Tree and the Celebrants, a paddle raiser, and a silent auction – all simulcast to restaurants and available virtually.
Thank you to all who sponsored, attended, and assisted with this event! Because of you the evening was a great success. We can't wait for next year.